Sheet Metal T-14 6020
This green T-14 sheet metal is available in a variety of sizes. It really stands out and would look great for any project. Typical features of the T-14 profile are ease of installation and lightness of the material, combined with a durable steel core.
Contact us today with any questions you may have and we'll be more than happy to help!
Technical Parameters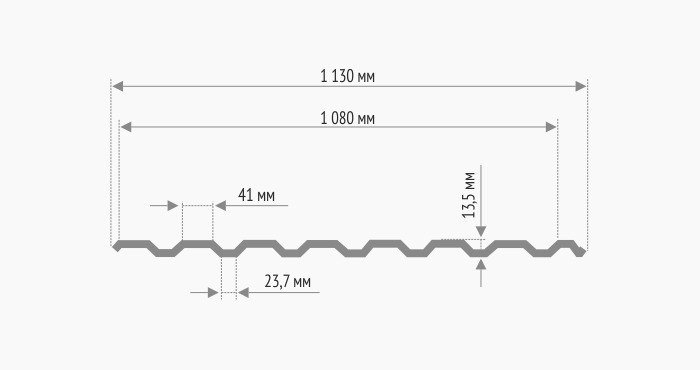 Color Palette
Plus. Steel manufacturer: "Voestalpine Stahl", Austria.
Thickness — 0,50 mm, covering — Matte Polyester 35 µm
Related products