Sheet Metal T-14 3011
This red T-14 sheet metal looks great and is also very durable. It comes highly recommended and is setup for a quick installation.
CLM Steel Roofing Company creates its T-14 from European grade steel, and is supplies T-14 for construction of industrial, agricultural and public structures of any configuration.
Typical features of the T-14 profile are ease of installation and lightness of the material, combined with a durable steel core.
Technical Parameters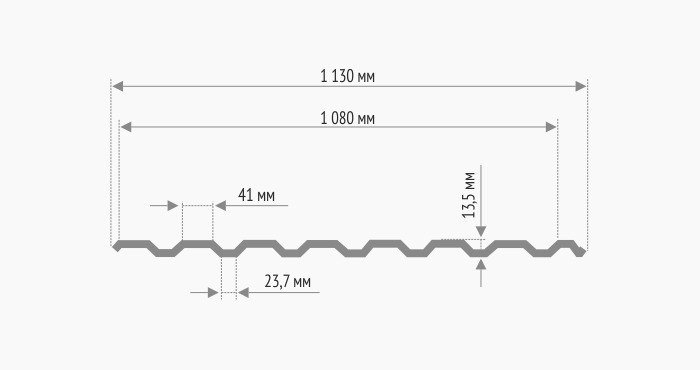 Color Palette
Plus. Steel manufacturer: "Voestalpine Stahl", Austria.
Thickness — 0,50 mm, covering — Matte Polyester 35 µm
Related products